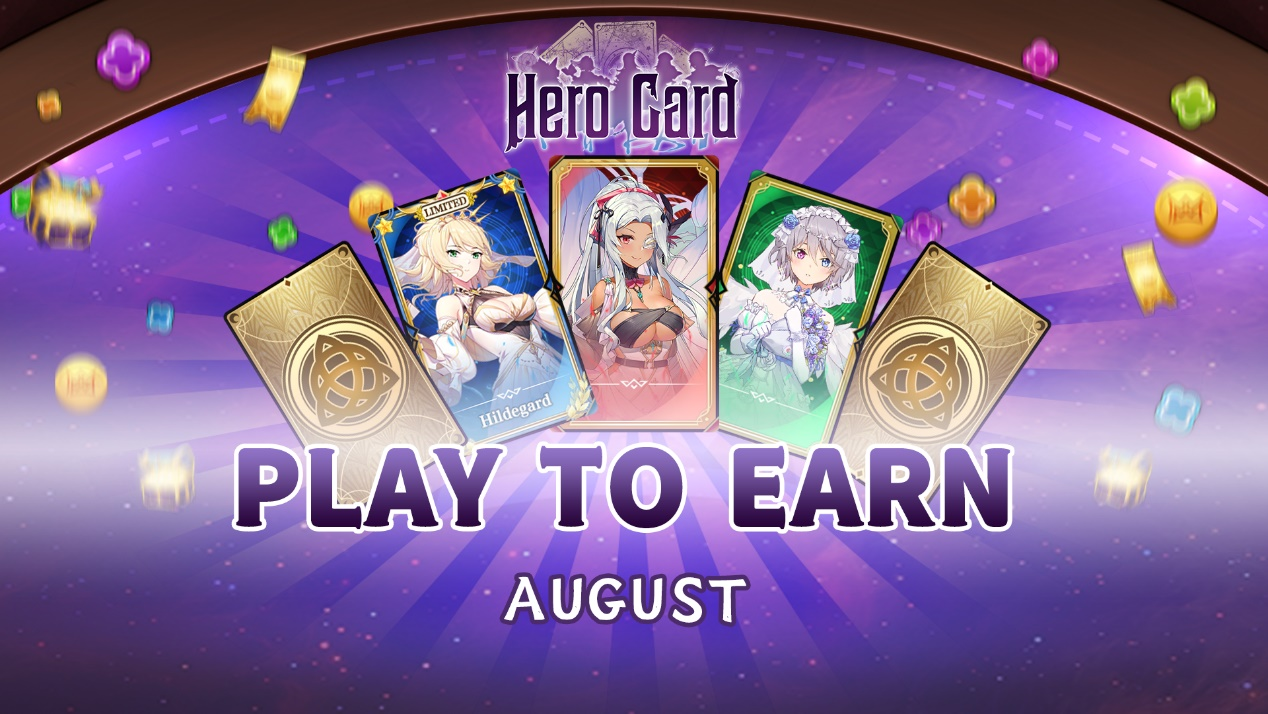 X World Games (XWG), the GameFi company behind the popular Games Dream Card V1 and Dream Card V2, has been launching the third version game Hero Card. The release of Hero Card will bring players a new set of professionally drawn characters to collect, new PvP gameplay and more ways to earn $XWG!
With its gaming innovation, crypto game - Dream Card, NFT Marketplace and DeFi Pool, XWG now serves over 2 million registered gamers, and has quickly become the fastest-growing crypto gaming platform in the ecosystem.
XWG will complete a gigantic platform infrastructure plan for the product, including a blockchain game digital distribution service, NFT marketplace, a cross-game protocol port, and a full-function game-creation toolbox. Meanwhile, XWG will enrich the gaming ecosystem and community by publishing more games and signing more original anime IPs, connecting migrated games with pre-established tokenomic systems, and guiding the player community to a full DAO governance.
About the X World Games.
Officially formed in 2018, X World Games is headquartered in Singapore with a 100+ dynamic team around the world, aiming to create a metaverse world based on gaming and earning from it.
The goal of X World Games is to design and structure a diverse gaming universe that links traditional gamers to the blockchain, getting more players and game developers to venture into the crypto arena. This is to be achieved by developing an underlying universal blockchain.
In 2019, XWG started its the Japanese ACG style journey of creating blockchain games, by launching its first NFT TCG game project - Dream Card, and completed its Genesis Sale in 2021, later followed by the game launches of Dream Card v1 & v2.
XWG Secures $1.2 Million Funding led by Top Crypto Venture Funds in May of 2021, including NGC Ventures, PreAngel Fund, AU21 Capital , FBG Capital, LongLing Capital, SNZ, Chain Capital, Moonwhale ventures, CryptoDiffer, Lanlaxy Group, Catcher VC, Titans Ventures and etc.
About the Hero Card.
The gameplay of Hero Card is heavily inspired by the well-known card game "Rummy", but with the added twist of earning $XWG tokens through regular gameplay.
Players can obtain cards for their Hero Card decks by purchasing mystery boxes on Binance or through the in-game store. Players will also be able to synthesize specific cards with the in-game "composite" system by sacrificing lower-quality Dream Cards from Dream v1 and v2.
Once a player has obtained five Hero Card cards and has added them to their Hero Card deck, they can begin to find PvP matches from the main menu.
The subversive design is adopted in PvP matches, allowing participating players to earn considerable profits regardless of whether they win or lose. The more they play, the more they earn. The victorious player will get special cards that can be exchanged for prizes after collecting a certain combination. The prize pool of each issue exceeds 10 million $XWG with a single exchange of up to 1 million $XWG.
The losing player not only returns the ticket fee, but also divides the ticket fee of the winner.
Where to find X World Games: